Shopping Cart
Your Cart is Empty
There was an error with PayPal
Click here to try again
Thank you for your business!
You should be receiving an order confirmation from Paypal shortly.
Exit Shopping Cart
| | |
| --- | --- |
| Geplaatst op 28 december, 2012 om 6:46 | |
Happy Holidays to all! Hope you had a great Christmas, just like me :)
I stayed in Berlin this year, since I started my new job in November, and couldn't take any vacation days this year. So I had to work on the 24th (but luckily only half a day) and again on the 27th. So to fly back to the Netherlands (or to Sweden), would have been a very short, and very expensive deal.
Luckily M. was nice enough to stay here as well, even though he did have the 24th off. But being a good boyfriend, he didn't want to leave me all alone on Christmas, so we had a nice quiet Christmas together. Ate lots of Swedish Christmas food, watched christmas movies (and of course the Doctor Who Christmas special, I totally fell in love with Clara immediately!) and we exchanged some nice presents. We both did very well this year, got each other some really great gifts. I even got a new
baby
!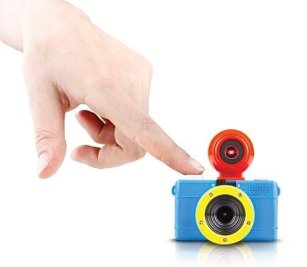 Ain't she cute? Mine's a more classy black and white though :)
And now it's almost the new year... 2012 went by so freaking fast! A lot happened, but at the same time nothing much happened.
For the first time in a loooooooooooong time (since 1999 to be precise) I didn't go to any music festival. Which I am going to make up for next year with at least two festivals that I already have tickets for. Really looking forward to that! First some luxurious fun with my Dutch friends at the
Where The Wild Things Are
festival in March, and then at the end of June some old school camping and not showering at the
Fusion Festival
, for which I finally managed to get tickets this year!
Last year was also my first visit to the Kingdom of Sweden, M.'s Heimat. M. 3 friends of ours and me made a little road trip and visited Malmö, where O. grew up,  Eksjö, where M.'s mum has a lovely summer house, and Stockholm, where M. grew up. As far as first impressions go, this was definitely a good one. Beautiful country and nice people, and spending time with friends and family was great fun.
And then I turned thirty this year, which in the weeks leading up to my birthday kind of started to freak me out. The whole 'what have I done with my life - what am I going to do with my life - what will become of me' angst took hold of me (as it does every so often anyway, but now even more than usual). But hey, thirty's the new twenty anyway, so I still have my whole life ahead of me. Right? I don't feel like thirty anyway, and if I can believe new people I meet, I also don't look it, so for now, I decided not to worry too much about all of it :)
And then of course the new job. I was kind of caught by surprise by losing my old job, but in hindsight I think it was a great thing. I was never very happy there anyway, and in the almost two months I spent at my new job now, it seems like this is going to be much more fun. And there are actual possibilities here to grow within the company, not just talk about it, so who knows what will happen in the future. For now, I'm just still getting used to the job, and enjoying helping customers with desiging stuff, and giving them discounts that make them happy. This part totally outweighs the complaints about parcels that weren't received, so I think I'll be able to enjoy myself a while longer here.
And I'm very positively curious to see what 2013 will bring. But first, I am very curious about what New Year's eve will bring, since we still don't really have plans for it...
Perhaps I'll post something more in the coming days, but if not, I wish you all einen guten Rutsch ins neue Jahr, and all the best for 2013!
Categorieën: camera, holiday, me, myself and I, random
/